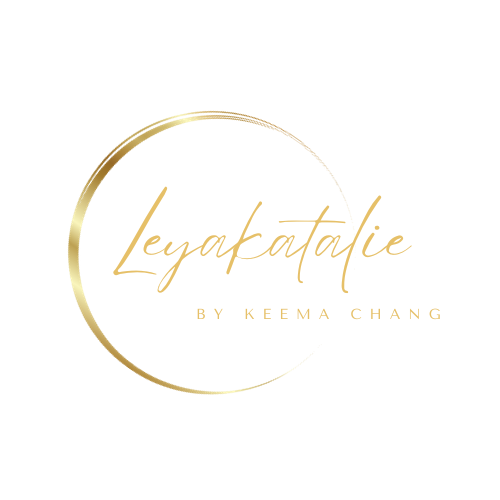 Welcome to the world of Keema Leyakatalie! This page is personal for me. It's used as an outlet to share my creative talents and all things Keema with the world. I will share my passion for art, beauty, fashion and just being an all-around creative. Being creative can get overwhelming at times but I am ready to share them with the people who support me. Here I can get a little personal and have a space to share with you all the things I love and enjoy doing. This can range from fashion, crochet, painting, even cooking. I hope that being open with my talent will inspire you to express yourself through art and beauty as well.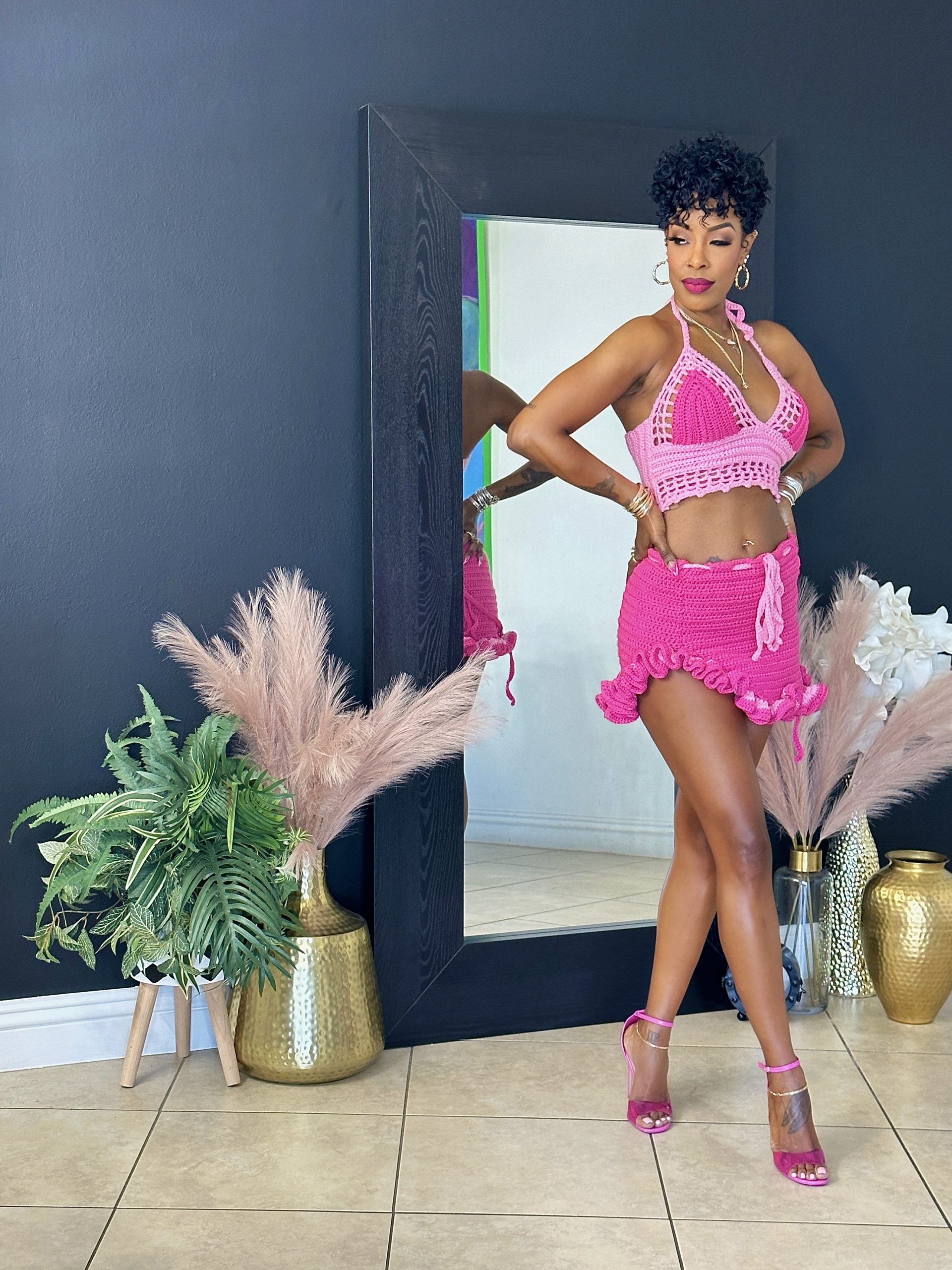 For as long as I can remember I have always embellished my jackets. I was obsessed with Madonna's style in the 80s. The idea is to have a staple jacket that represents you that you can wear with just about anything. I customize these jackets based how how I feel at the moment of making them or using personal information to customize for a client. Once you purchase your customized piece you can continue to add pins, trinkets or anything that will further personalize the piece to your liking.
During Covid, I had lots of free time and I learned how to make makeup tutorial videos. It took a long time and was very tedious but honestly, I enjoyed it a lot! Seeing my ideas visually come to life, learning to edit, and being able to share a step-by-step process of creating these looks was exciting!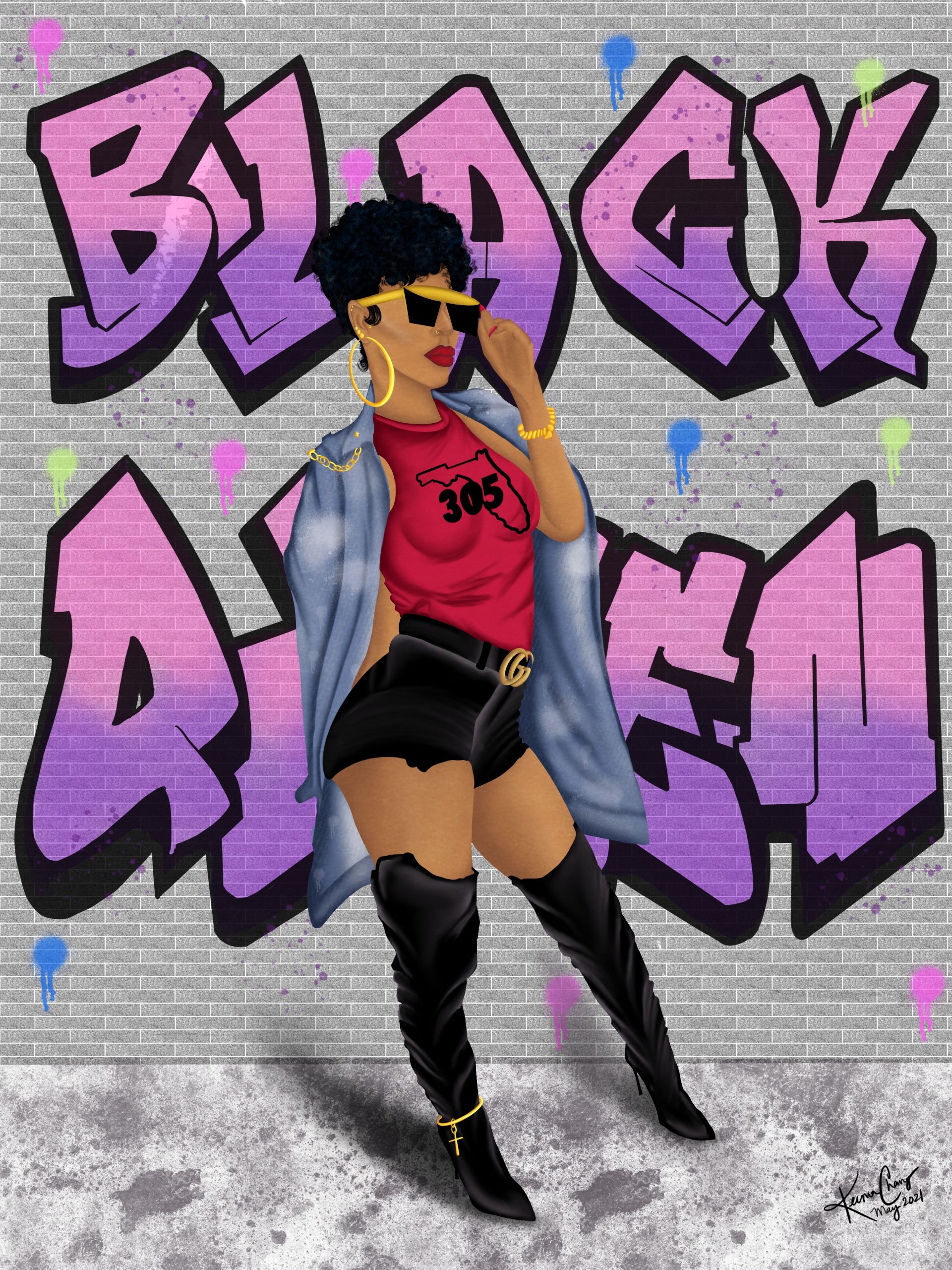 Back in 2019, I fell in love with the Procreate app. I still love painting on canvas, but to be able to draw and create art on the go has been such a relaxing pastime for me. I can draw on a plane, waiting anywhere for an appointment, between clients even when I get some downtime on set. Once I complete a piece I proceed to get my images printed and I can frame it and have some personalized art in my home! I love gifting these images to friends or even getting them printed on scarves, mugs, t-shirts, and almost anything! Below you will find some of my digital art.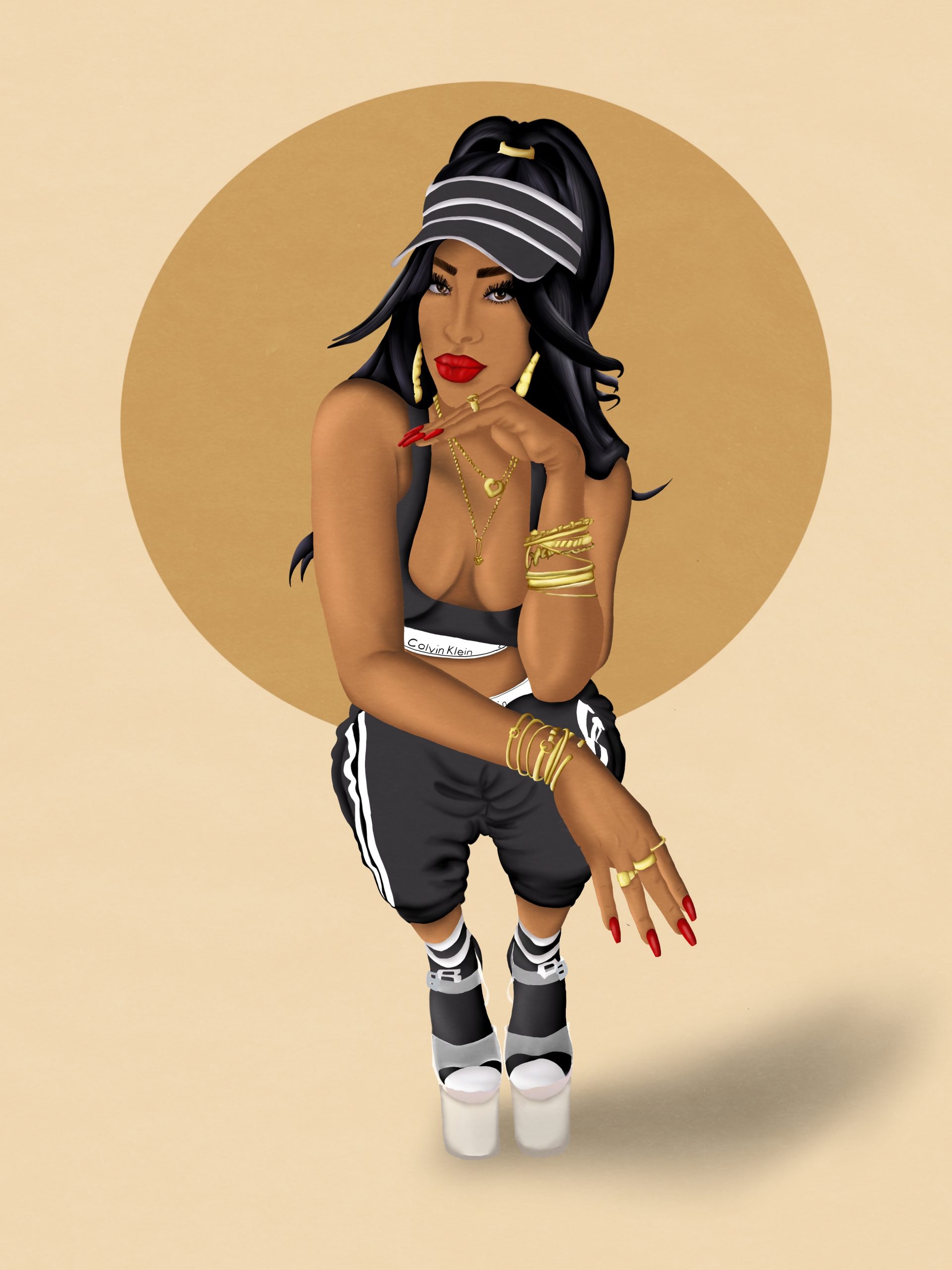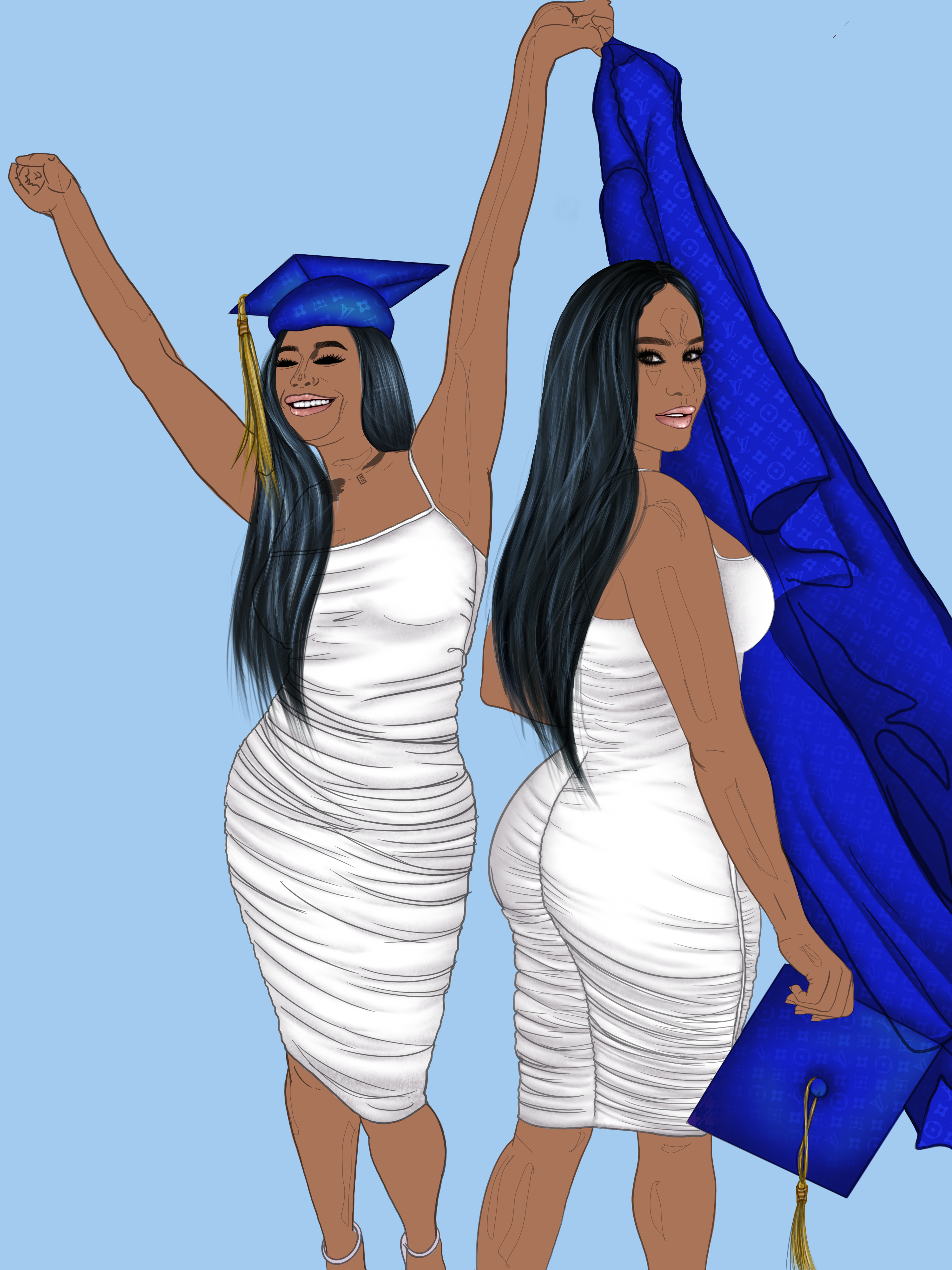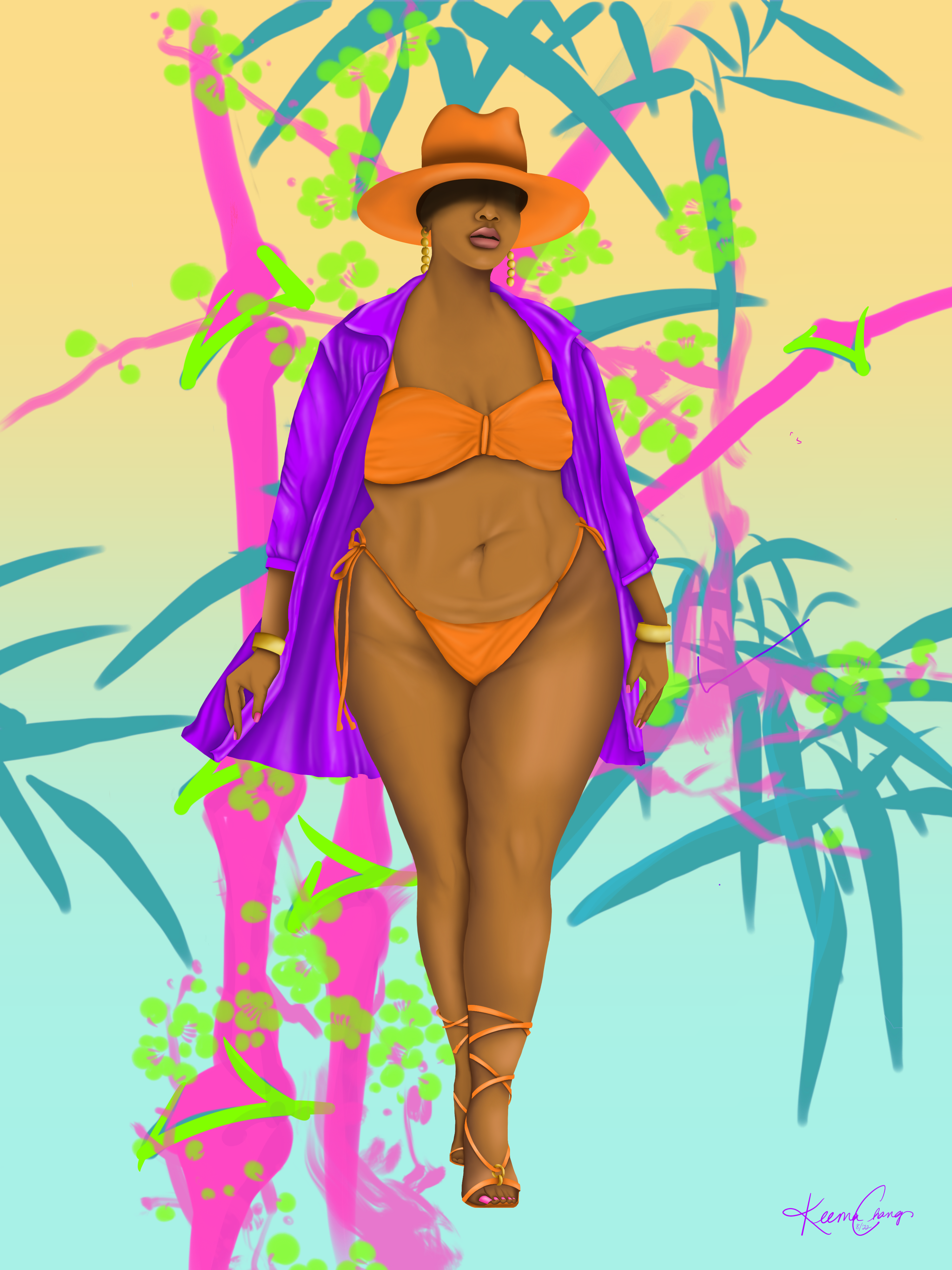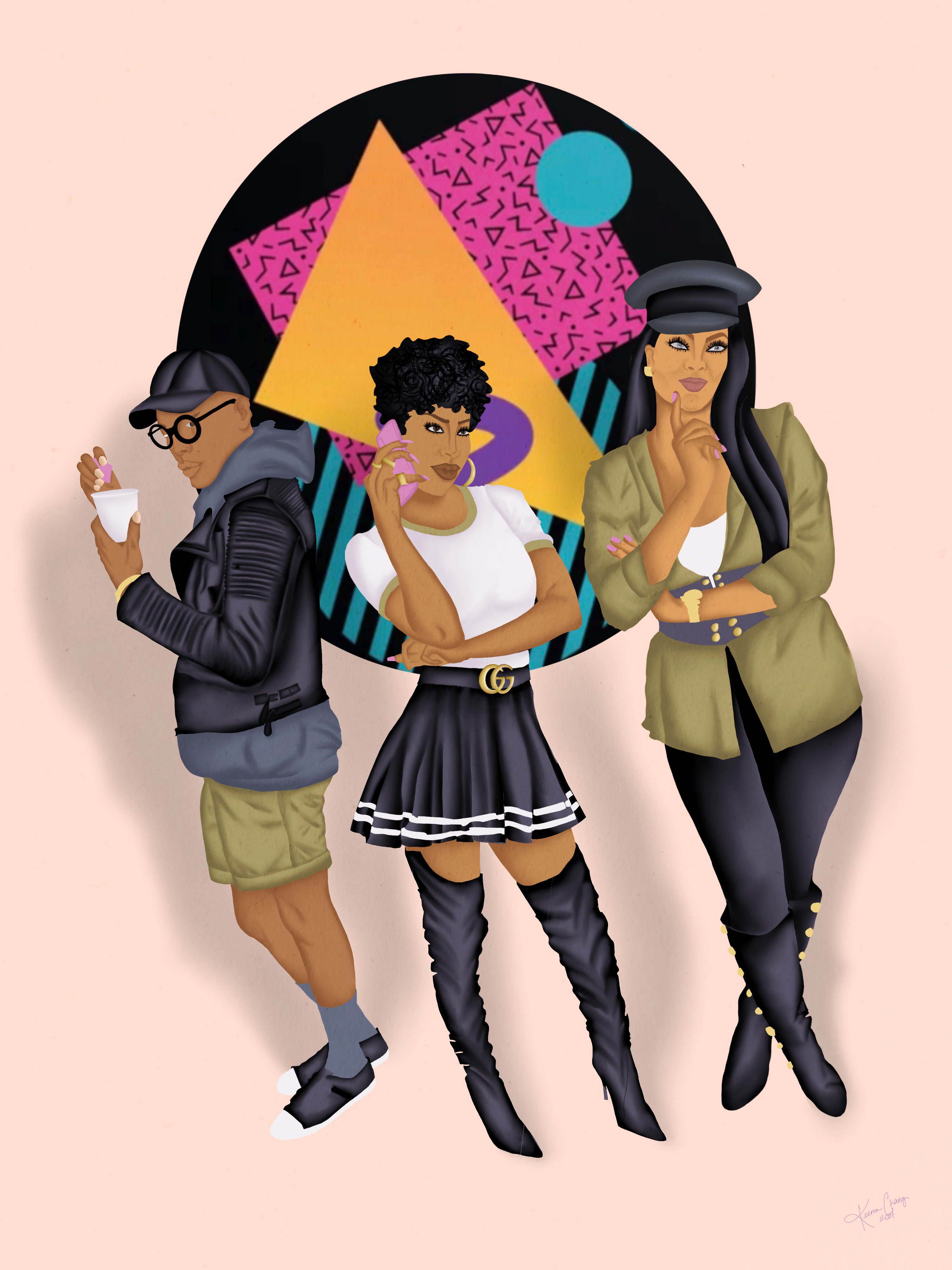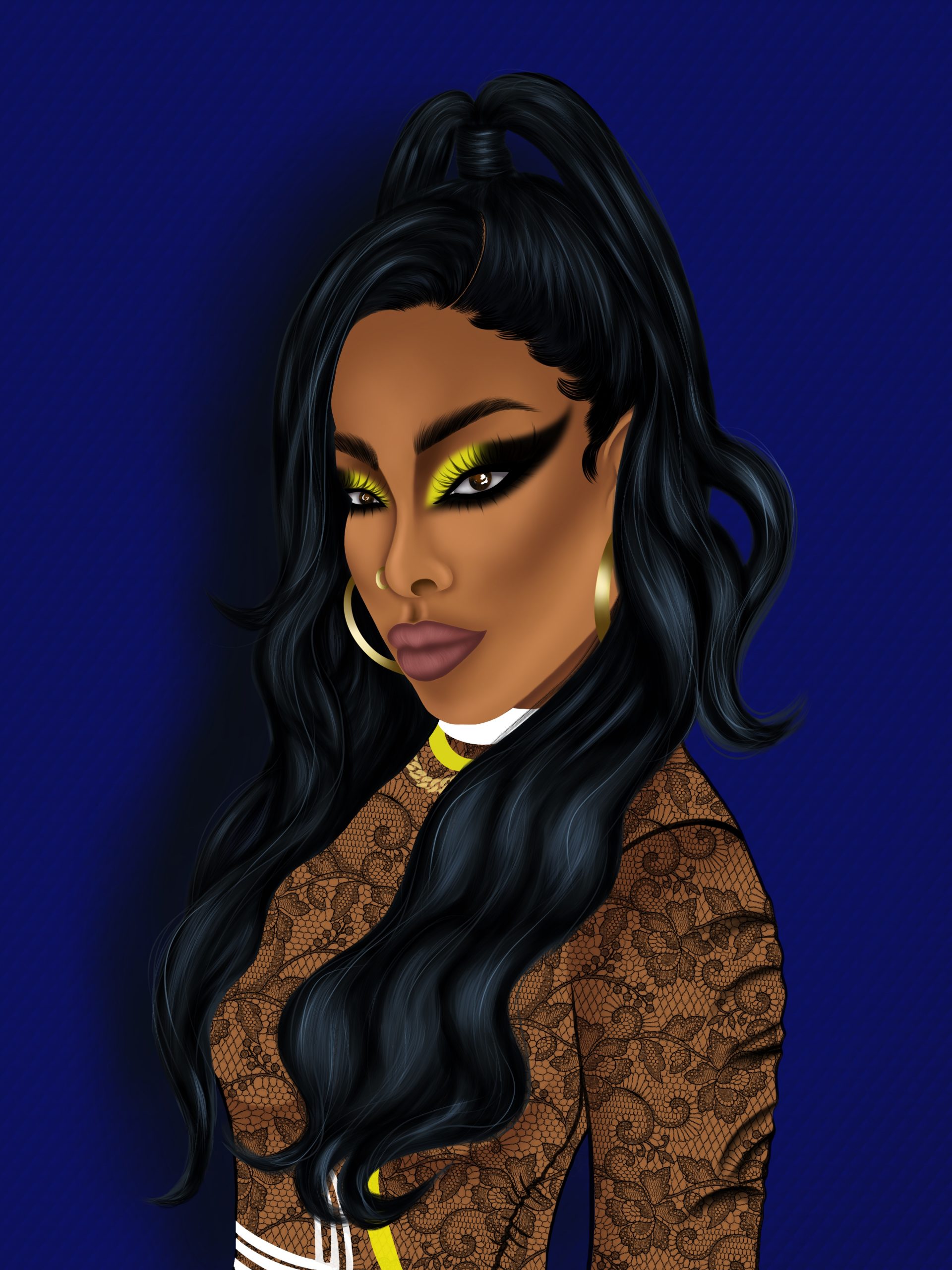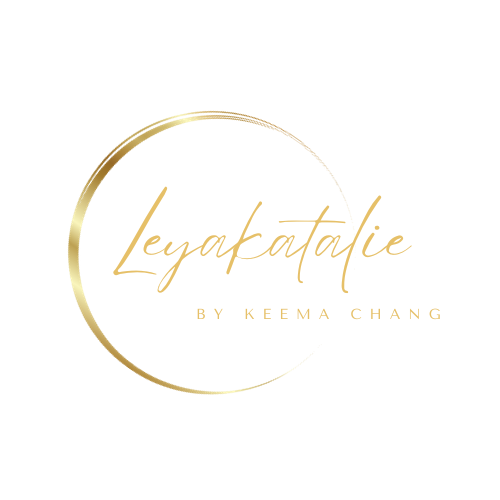 Crochet is a new hobby I picked up just over a year ago, I thoroughly enjoy being able to create something I can wear! I am excited to be on this journey, I can't wait to have pieces for sale and being able to share patterns and videos of the process with you guys!!